20 December 1940
Bristol Beaufort Mk I (L4474 - code MW-E)
Locality "Malachappe", Lanester (56) (to be confirmed)
(contributors :Daniel Dahiot, Philippe Dufrasne)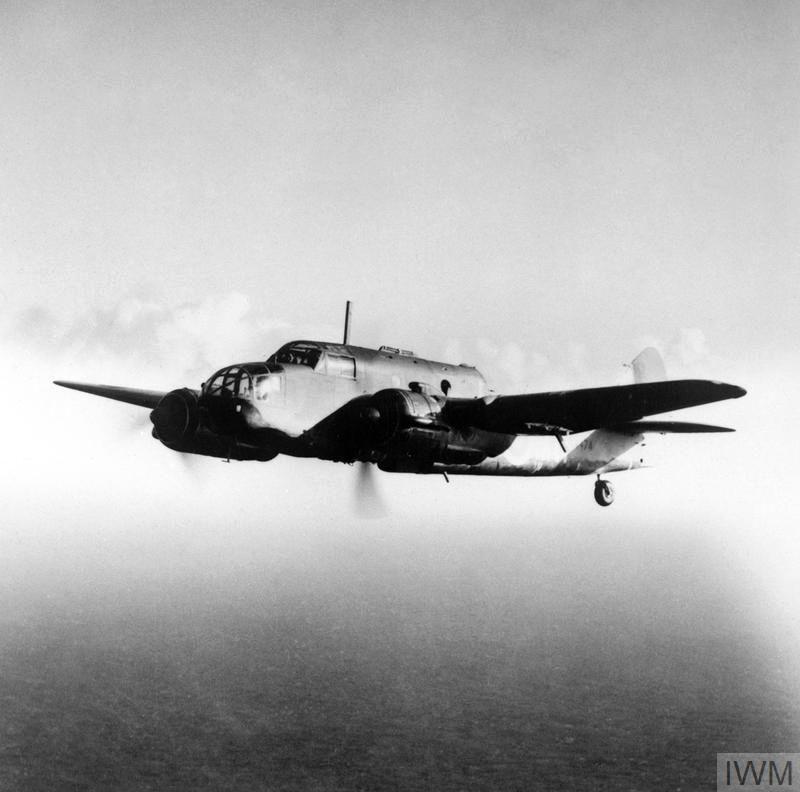 Bristol Beaufort Mk I L4474, no. 217 Squadron RAF, on patrol over the Atlantic Ocean.
Photo : Imperial War Museum © IWM C 2058
Crew (No. 217 Squadron RAF)
All crew members buried in Lanester Cemetery (Commonwealth war graves WWII)

- Pilot Officer (pilot) Nelson Henry WEBB, DFM, 23 years old, RAF Volunteer Reserve (service number 44594), K.I.A.
Son of Mr and Mrs H. Webb, from Bradford-on-Avon, Wiltshire, husband of Hazel Joan Webb, from Bradford-on-Avon (England)
- Sergeant (pilot) Charles Maurice TIPLADY, RAF Volunteer Reserve (service number 745261), K.I.A.
- Sergeant (Air Gunner) Peter MILLIGAN, 23 years old, RAF (service number 629402), K.I.A.
Son of William and Christina Milligan, Glasgow (Scotland).
- Sergeant (Wireless Operator - Air Gunner) William Sydney PLANT, Royal Air Force (service number 620004), tué
Son of William Alexander and Elisabeth Hilda Plant, Ipswich, Suffolk (England).
THE STORY
Bristol Beaufort Mk I L4474 (code MW-E) took off from RAF St-Eval station (Cornwall, England) at 04:45 am for a mission to bomb the Lorient submarine base under construction. It was hit by the Flak at 05:00 am ; its bomb load exploded and it crashed in flames onto a road.
IN MEMORIAM
Sources : web site France-Crashes 39-45, Aerojournal