4th September, 1940
Handley Page HAMPDEN Mk I (P1347 - code EA-D)
"Les terres noires" - Pordic (22)
(contributor : Gilles Billion, Dinard)
Crew (49 SQN, RAF)
- Flying Officer SIR LEWIS HODGES (escaped)
- Sergeant HITCHINGS S.J. (P.O.W.)
- Sergeant WYATT J.H. (escaped)
- Sergeant TURNBULL L.C. (P.O.W.)
THE STORY
Testimony : "I was 15. In the morning, my father and I had left our farm and we went aboard a wagon pulled by our horse, to work in one of our fields. We were surprised by the presence of numerous German soldiers and vehicles which were climbing the slope, like us, towards a place called "Les Terres Noires (The Black Earth)" because of the color of the ground.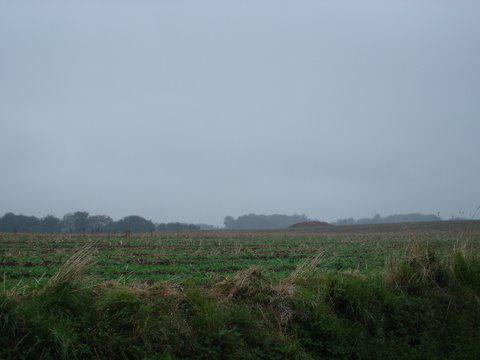 The "Terres Noires (Black Earth)", the Hampden landed without any damage from the left of the picture and stopped in the dirt bem on the right?
© Photo Jean-Michel Martin
We wondered, my father and I, why such an excitement that day when there was noone the day before. The most we were approaching the top of the hill, the more we saw people, which was even creating a traffic jam. We were finally not quiet to be there. But we were not worried, and we could go on on our way. From our wagon, we could see on our right, at the top of the field, a big aircraft which landed there, the nose turned upward the mound. It did not seem to be destroyed.
Rapidly we continued our way. On the way we saw some German trucks which were moving to this place. On the way back from our work, we had some fears to cross this place. Nothing happened. We had not been bothered by this troop when returning. The Germans had begun and dismantle this aircraft and during a week removed it step by step from this field. We learned later that these trucks once loaded drove towards Saint Brieuc.
The following days, the place became peaceful again. We went later in this field and we saw very clearly the tracks of the wheels of the aircraft in the loose soil. The aircraft landed smoothly and was slowed by the slope of the ground. We learnt long after that it was an English twin-engine reconnaissance aircraft which faced an engine failure and the pilot had no other choice than to land it.
Among the crew, the pilot Officer Sir Lewis Hodges managed to escape together with Sergeant Wyatt. Two other crew members were not so lucky and Germans, who heard about this history, organized the capture of sergeants Hitching and Turnbull and sent them as prisoners in a camp in Germany.
Thanks to mister G, for his testimoy and his friendly welcome (testimony collected by Jean-Michel Martin)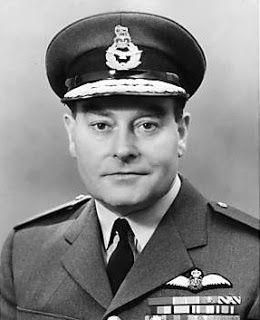 Air Chief Marshal Sir Lewis Hodges
Born 1918, died 4th January, 2007 (88 years old)
© Photo Martin Blackett & Pat Longbottom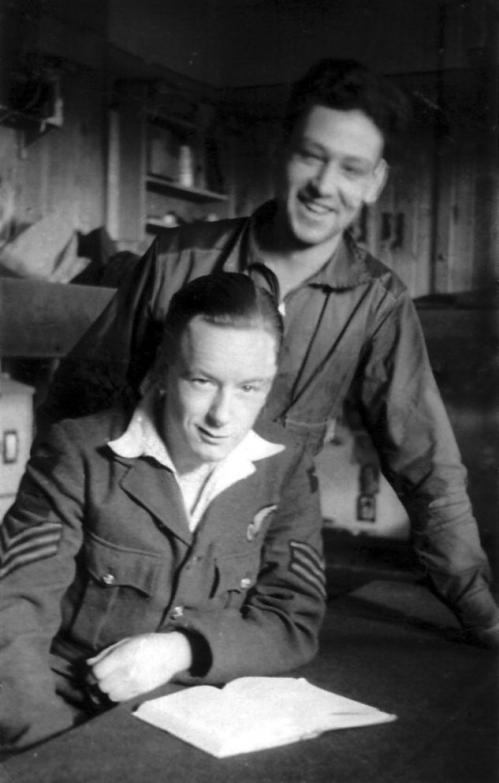 Sgt Hitchings (standing up) & Sgt Turnbull (seated), Stalag Luft 1.
© Photo with courtesy Bob Hitchings