22 June 1940
Henschel Hs 126 (WNr. 3082 - code 5D+GK)
2.(H)/31 (Aufklärungsgruppe 31)
"Frébault quarter", Lorient
(contributors : Claude Archambault)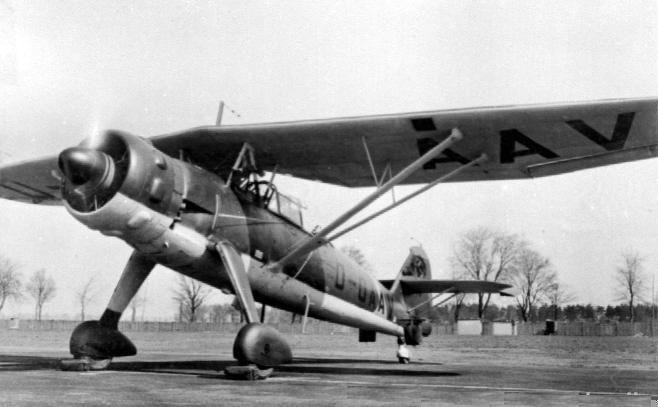 A Henschel Hs 126 A
Photo UK Government, public domain
THE STORY
We know just a few about this accident. According to the German wreck removal document, the aircraft fell not far from the "Frébault" barracks. It was destroyed at 60-65% and the engine at 25-30%. It was loaded at Auray station on August 5, 1940.

However, here is what we could read about the eventful landing of this plane in the "Gazette de Lann-Bihoué KERLIN-BASTARD 1941-1945" issue No.30 of September 1992 :
[...] On June 21, the enemy army entered Lorient and the swastika flag replaced our three colors everywhere. The infantry had naturally arrived first. The Kriegsmarine was not long to follow : on July 7, the U-30 of Kapitänleutnant Fritz-Julius Lemp crossed the passes of Port-Louis. But the Luftwaffe was going to precede it... when the first German plane landed in Lorient on June 22, a rather eventful arrival... since there was no airfield. That day, the inhabitants of the Polygone district saw a small high-wing aircraft, a Henschel 126, making slow passages on the parade ground. Then the pilot decided to land there... but broke the landing gear, twisted the propeller and engine and was soon in an inglorious position. The crowd, which had approached, immediately rushed towards the damaged machine. The pilot, barely recovered from his emotions, got out of his Henschel. He saw the crowd converging on him, and probably thought his last hour had come since he took out his revolver. Finally realizing the completely peaceful character of the French presence, he asked them where the German troops were. These troops, at the same time, arrived from the nearby Quartier Frébault, where they had settled the day before. [...] .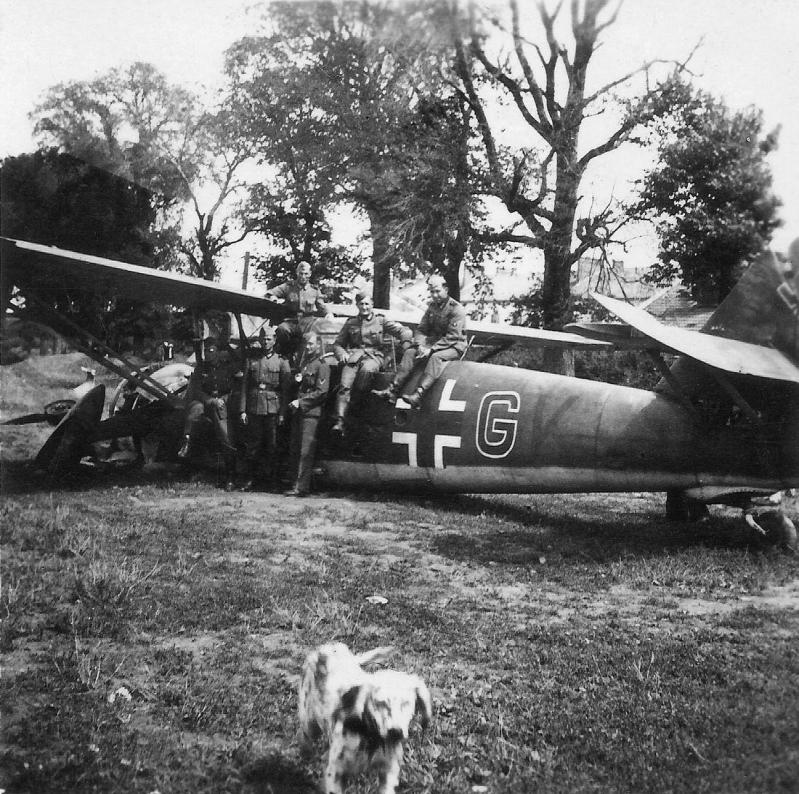 German soldiers pose on the wreckage of the Henschel Hs 126, WNr. 3082 (code 5D+GK)
Photo © collection Benoît Paquet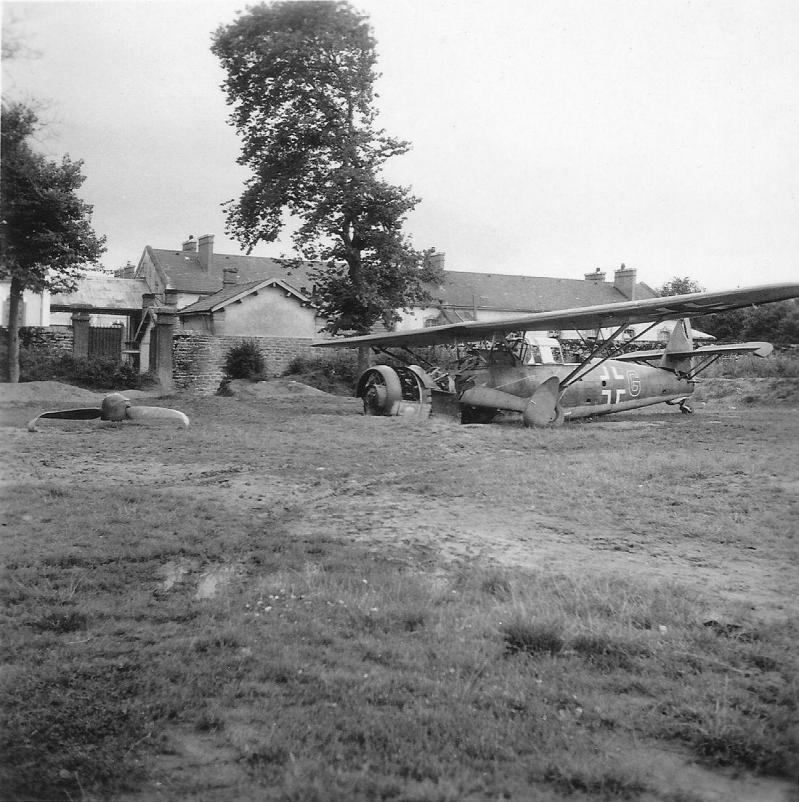 Henschel Hs 126, WNr. 3082 (code 5D+GK). We can see the propeller and the spinner on the left of the wreckage.
On the 1st photo, to the left of the engine, this propeller seems turned upside down (axis of the spinner towards the sky).
Photo © collection Benoît Paquet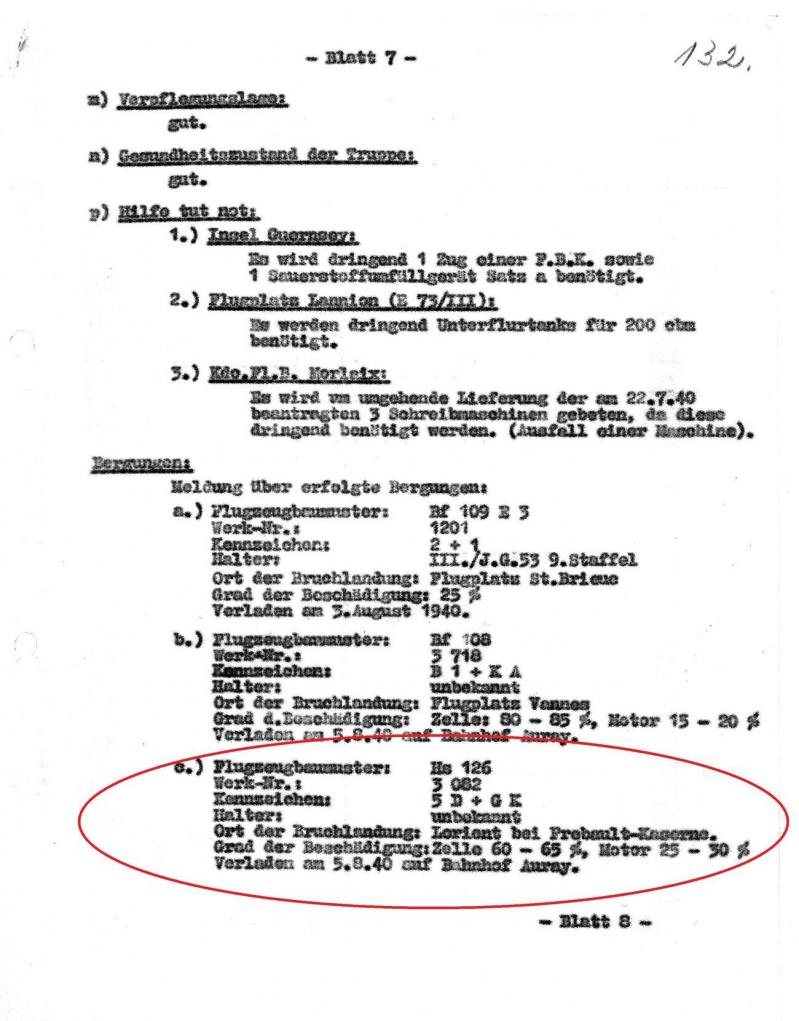 The Henschel Hs 126 declared destroyed at 60-65% on this German archive document
Collection Claude Archambault