4 February 1942
Messerschmitt Bf 109 E-7 (WNr. 6496)
Aviation camp Brest Guipavas
(contributors : Claude Archambault, Daniel Dahiot, Frédéric Hénoff)
Pilot
Fw. Heinz-Helmut BAUDACH - I./JG 2
Aircraft destroyed at 80% on landing after combat off the island of Ouessant in which Baudach claimed an Armstrong Whitworth Whitley Mk V of 502 Squadron RAF shot down at 9:55 a.m.
The Messerschmitt Bf 109 E-7N WNr 6496 was manufactured in Kassel by Fieseler Werke.
BAUDACH was killed on 22 February 1945, while bailing out from his Me 262. His head hit the fin and he died instantly.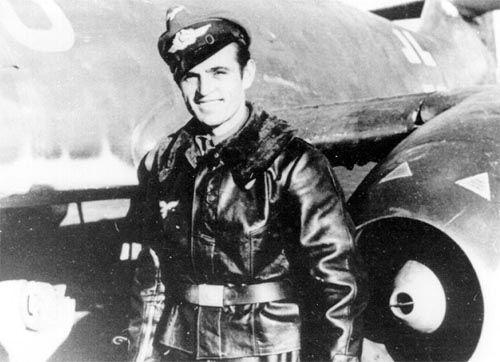 Heinz-Helmut BAUDACH a few years later in front of a Me 262.
Photo source and author unkown