29th July 1943
Supermarine SPITFIRE Mk Vb
AD139 (code DW-U)
"Le Vieux Marché" (22)
(contributors : RAF Fighter Command. Jan - Dec 1942. RAF Fighter Command. Nov - Dec 1940. Issue 1.
RAF Fighter Command. 1st Jan - 31st Dec 1941. Issue 30/7/04 - Tony Wood's Combat Claims & Casualties Lists)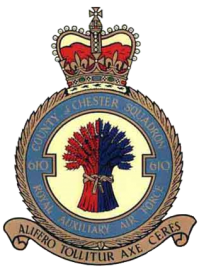 610 (County of Chester) SQN, RAF Volunteer Reserve
Pilot :

Flying Officer CAMPBELL, JAMES SMITH CRICHTON, 24 years old
VIII. C. 23. BAYEUX WAR CEMETERY.
TESTIMONY
Mister GUILLERM Alexis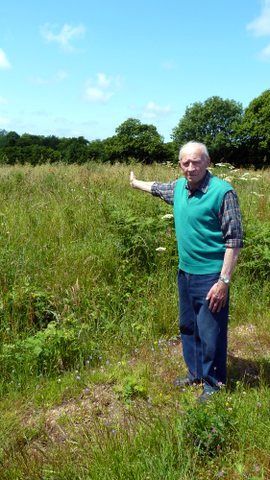 I was 15 years old and in the middle of the afternoon that day, I was busy working in one of our fields, when suddenly, I heard an aircraft coming from Plouaret. It was flying at low altitude. It seemed in trouble because its engine had a lot of failures. It flew two large circles around the field where I was and then crashed about 500 meters from me, on the other side of the road that led to Plounévez Moëdec. I think the pilot had tried to land, but it was not possible because the fields were small at that time and surrounded by embankments and tall trees. From where I was, I did not see it touching the ground, but I heard a loud noise. Immediately the aircraft caught fire. I saw big flames. A thick black smoke rose in the sky. I could not go to the place because the Germans arrived in less than 5 minutes from Plouaret. The unfortunate pilot was killed. The Germans recovered the remains of the wreck in the days that followed.

The site of the crash
Jean Michel Martin ABSA 39-45 - 16th August, 2013