17th December 1942
Armstrong Whitworth Whitley MkV (EB363 - code JL-Q)
In the sea, off the "pointe du Raz"
(contributors : J.P Favrais (35 - Bréal-sous-Monfort), Commonwealth War Graves Commission (CWGC), Philippe Dufrasne, Daniel Dahiot)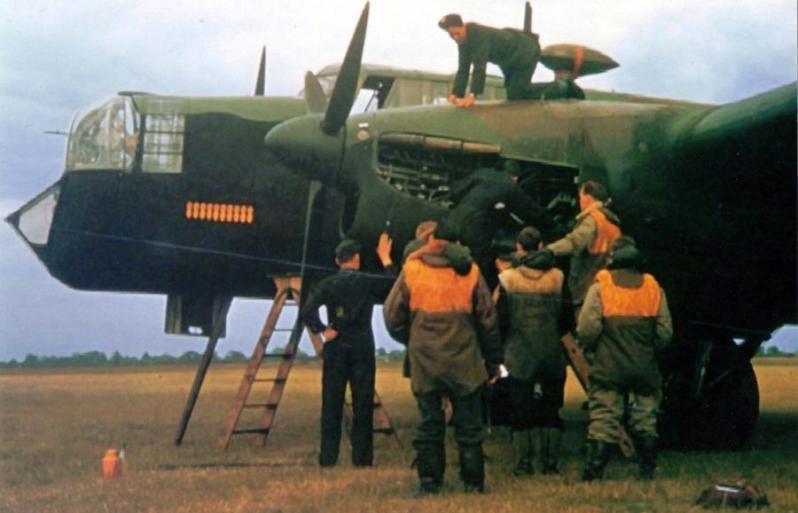 Armstrong Whitworth Whitley Mk V - Abingdon (Oxfordshire) (?)
© Courtesy RAF Abingdon 10 OTU - www.rafabingdon10otu.co.uk
Equipage (10 OTU, RAF - RNZAF)
- Pilot Officer DAVIES, PERCIVAL ALLAN, 26, R.A.F.
Plot H. Row A. Grave 9. St. Brieuc Western Communal Cemetery
- Pilot Officer. SWORD, ROBERT, 27, R.A.F.
Panel 71. Memorial, Runnymede.
- Pilot Officer (Bomb Aimer). WOTTON, VIVIAN JAMES, 20, R.A.F. Volunteer Reserve.
Row A. Grave 6. Dinard Cemetery
- Sergeant. (Pilot). DENHAM, MAURICE THORPE, 31. R.N.Z.A.F.
Grave 2. CONCARNEAU COMMUNAL CEMETERY.
- Sergeant. RAWCLIFFE, RICHARD, 21. R.A.F. Volunteer Reserve.
Panel 92. Memorial, Runnymede.
- Flight Sergeant (Air Gunner). MILLER, THOMAS HENRY, 22, R.A.F.
Panel 75. Memorial, Runnymede.
THE STORY
December 17, 1942. Takeoff at 07:25 for a Coastal Command anti-submarine patrol. 10th Operational Training Unit, RAF (Abingdon, Berkshire, section at Saint Eval, Cornwall - affected to 19th Group). The Whitley Mark V EB363 was loaded with four 250-pound bombs. Deep charges in the Atlantic. At about 12:40, the Whitley operated off the north-west coast of France when it was intercepted by a fighter and shot down at sea. Five of the six members of this crew were recovered along the French coast.
The body of Pilot Officer Vivian James Wotton was buried on December 17, 1942 at Dinard Cemetery. We do not have any other information about the discovery of his body. Missing the original register of this cemetery, which was destroyed, we have just a document relating a statement probably from the original document. The date of death being noted at that time for December 17, 1942, we can estimate that this body was found the day of the crash. His name and the initials of his first names, as well as his number 126 963 are noted in the register.
The second body thrown into the sea was the Sergeant (Pilot) Maurice Thorpe Denham, 31, from the Royal New Zealand Air Force, 10 OTU. It was found on Loch Island (Glénan Archipelago) on February 3rd. The third body discovered March 11 at Plouézec was buried the same day at the cemetery of Saint Brieuc. Another body buried in the cemetery of Saint Brieuc was an unknown sergeant, found on March 17, 1943 at Dahouët Pléneuf. This sergeant was buried on March 19th. We can assume that this Sergeant's body was Sergeant Richard Rawcliffe. This rank corresponding to this aviator, Sergeant Richard Rawcliffe is still among the unknown, his name is written on the wall of the missing. Panel 92. Memorial, Runnymede.
As for Pilot Officer Robert Sword and Flight Sergeant Thomas Henry Miller, both are also commemorated on the wall of the missing, we do not have any body of unknown buried in other cemeteries in Britain.
This Armstrong Whitworth Mark Whitley EB363, was claimed by the Leutnant Artur Thies from 14 Staffel, Kampfgeschwader 40 : 14W / Bay of Biscay at 12:15. The coordinates of the attack would be 47 50 N, 008 00 O, which places it in the ocean about 155 miles off the Pointe du Raz.
It is difficult to provide an exact answer to the strange fate of this crew, to develop any scenario. Three bodies were found between Paimpol and Dinard in the north-east of Brittany. As for the body of Sergeant (Pilot) Denham, the Whitley captain, we doubt that he was the first to abandon his aircraft, due to the fact that the place of claim,in the Celtic Sea, is far from the place of discovery of his body.
A possible scenario is conceivable : the Whitley was claimed as we know offshore west of Pointe du Raz. The pilot, Sergeant Denham, took the heading East, part of the crew left the aircraft at sea and the pilot remained alone on board, disoriented, injured, and put the Whitley autopilot. Georges, nickname given to the autopilot, brought the aircraft back to the coasts of Finistere where it crashed at sea. As we know the body of the unfortunate pilot was found almost two months later on the island of Loch.
Researches of Andrew Wotton (Vivian James's nephew).
First, a general overview to explain what an OTU (Operational Training Unit) was, and which led long anti-submarine patrols. This is a summary found on a forum, although not referring to this specific aircraft, it is very informative about the nature of their work :
"I did some limited research for the Abingdon 10th OTU and the 10th OTU detachment at Saint Eval, where my uncle was affected on both bases, I own the ORB for St. Eval, but only for May 1943. It is quite detailed and of very good quality. The 10th OTU detachment at St. Eval was a combat operational unit, but at Coastal Command, why was it called OTU ? I never really understood (perhaps because of its temporary nature).
In case you did not know, the 10th OTU at Abingdon was a typical OTU command bomber squadron where, upon graduation, the teams were assigned to an operational squadron (or an HCU if they were to move to one of the heavy bombers). Meanwhile, the bomber command was lending Squadrons and other crews to the Coastal Command to support anti-submarine patrols (AS). On 10th OTU, the St. Eval detachment was a temporarily detached unit from the command bomber and was managed by Coastal Command. The crews, who completed their training at Abingdon, were loaned to St. Eval for about 4 weeks to be very briefly trained within one day to the anti-submarine warfare and to the drops of deep charges, etc. They were then supposed to perform about 6 patrols of 10 hours, then returned to the command bomber. Each patrol of the AS counted for a half-operation of their bombing missions which were 30 sorties. But be sure that these patrols were exhausting and dangerous. The weather often required flying at very low altitudes, although enemy submarines were well equipped to defend themselves on the surface. German planes also patrolled the skies. Sometimes, returns to aerodromes were in full fog and almost out of fuel.
You will notice that Chorley lists a crew of six (a Whitley crew being usually five men). The sixth, sometimes a different man for each patrol, was a newly trained pilot (just graduated from an AFU and destined to the Coastal Command) but still in training to attend their own OTU. They were on these patrols to "learn the tricks" and do some of the tasks on flights and especially if the autopilot "George" did not work. In addition, an extra pair of eyes was not negligible. "
IN MEMORIAM
- Pilot Officer WOTTON, VIVIAN JAMES, 20, son of Richard Wilfred and Gladys Annie Turl Wotton, from Bridport, Dorsetshire.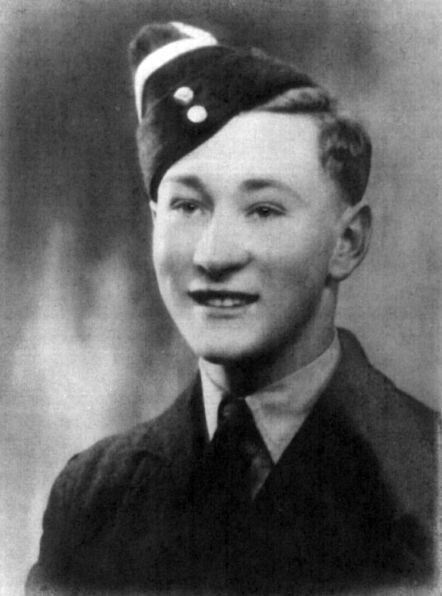 Photo © with courtesy of Wotton family
Vivian began flying in May 1942, training as Bomb Aimer on various aircrafts : Bleinheim, Anson, Whitley. In September, he was part of flight "E" Flying Whitleys, with Sgt Denham as pilot. He conducted training exercises with Sgt Denham on England from September 1942, and their first operational mission took place on November 30th, 1942. They had four "operational sweeps" and on December 5th, they attacked a submarine, with their latest "operational sweeps" mission, carried out on December 8th. They conducted an air test on 11th December, which was the last record in his diary, which was stamped "Death Presumed - RAF Central Depository, June 1946". You can see that Vivian died on December 17, 1942, which was likely during their fifth operational sweeps mission.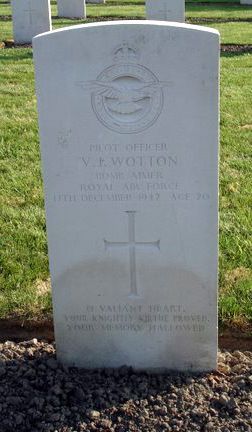 V.J. Wotton's grave, Dinard cemetary
- Pilot Officer. DAVIES, PERCIVAL ALLAN, 26, son of Arthur Stanley and Doris Davies. Husband of Margaret Davies, from Cleveleys, Lancashire. Certificate of Art as a Secondary Teacher at Oxford University.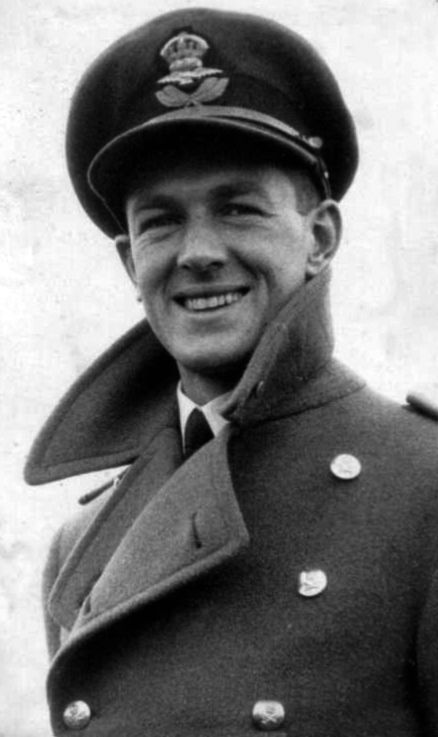 Photo © with courtesy of Davies family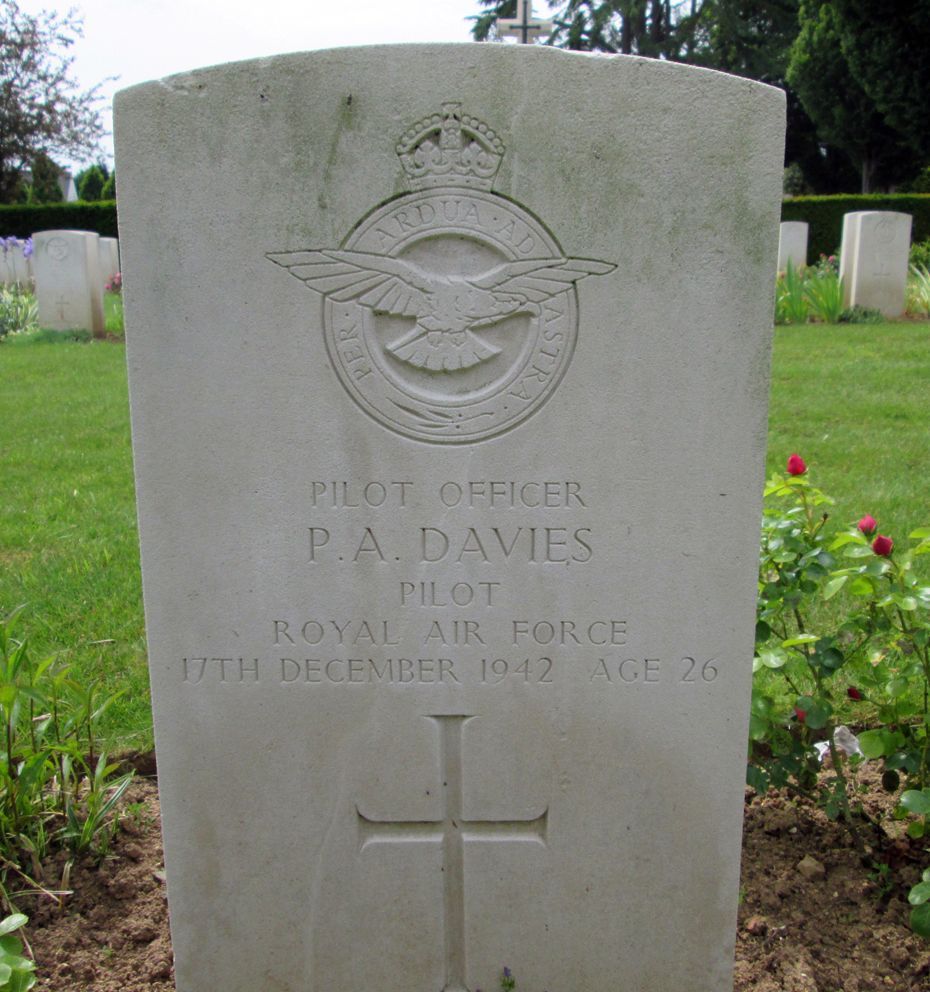 P.A. Davies' grave, Saint Brieuc cemetary
- Pilot Officer SWORD, ROBERT, 27, son of Robert A. and May Sword, from Leuchars, Fife.
- Sergeant RAWCLIFFE, RICHARD, 21, son of Richard and Alice Rawcliffe, of Derby.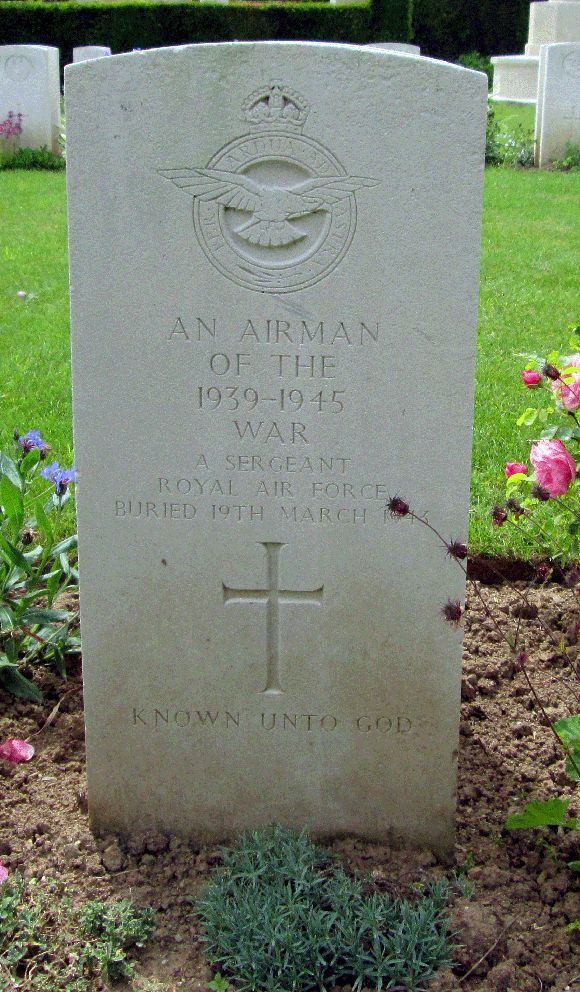 Probably Richard Rawcliffe's grave, Saint Brieuc cemetary
- Flight Sergeant MILLER, THOMAS HENRY, 22, son of George Alexander Miller and Lilian Miller. Husband of Joan Margaret Miller, from East Grinstead, Sussex.
- Sergeant (Pilot) DENHAM, MAURICE THORPE, 31, son of James Raleigh Denham and Adelaide Florence Denham (born Fisher), from Kaiwarra, Wellington, New Zealand.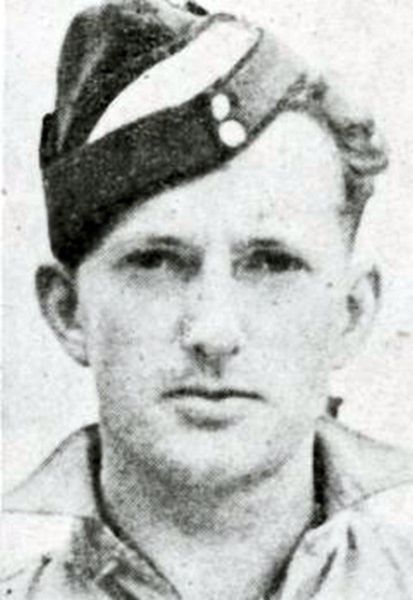 Photo source unkown