28 November 1940
Bristol Blenheim MkIV (T1893 - code GB-?)
Botsorhel "Guernelonet"
(contributors : Jonathan Ives, Michel Pieto, Joss Leclercq, Claude Archambault, Roger, Huguen,Bruno Laurens, Philippe Dufrasne, Daniel Dahiot)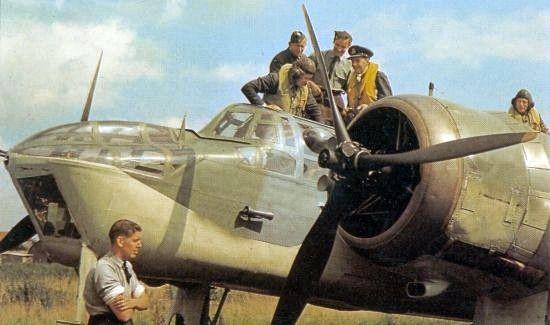 Bristol Blenheim Mk IV
Photo : United Kingdom Government - Public domain
Crew (No. 105 Squadron RAF)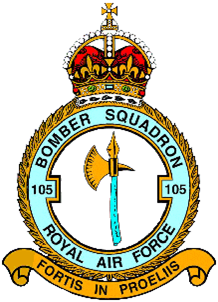 - Flight Lieutenant (pilot) Cyril Douglas SWAIN (service number 37658)
Prisoner of War (n°388 - L3), escapee, killed (Plot 8.C.1. - Poznan Old Garrison Cemetery)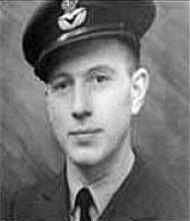 photo : with courtesy of the Wem Civic Society
- Pilot Officer. Ernest John CLELLAND
Prisoner of war (n°358 - L3)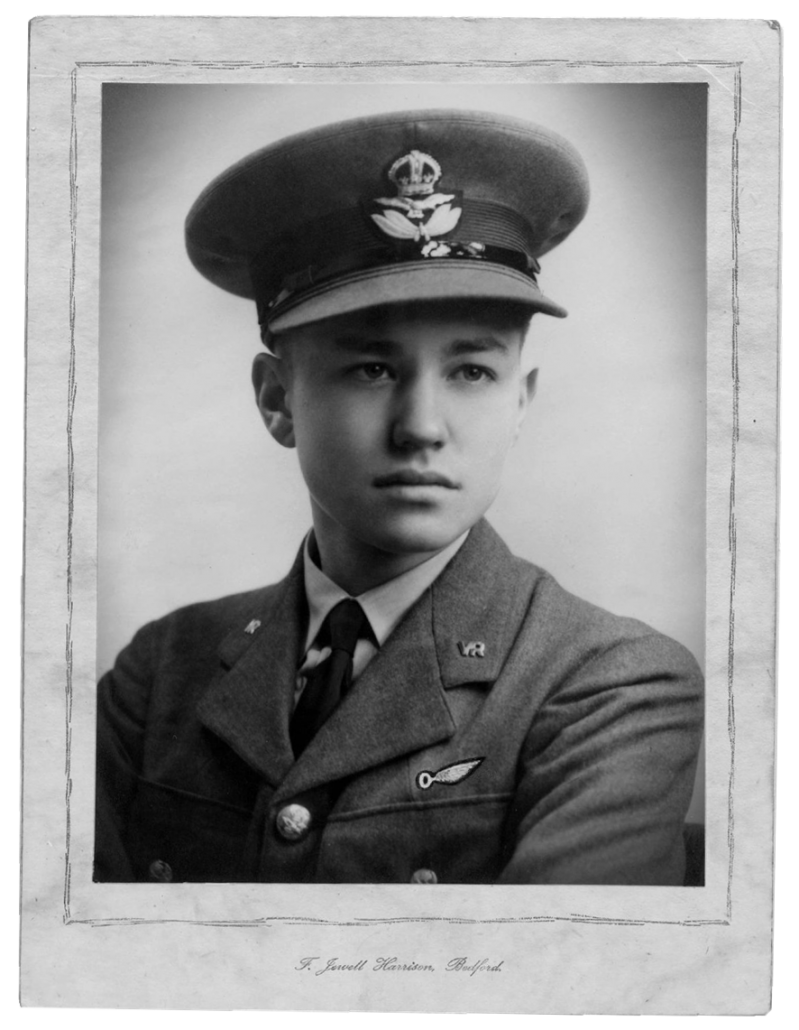 Photo © David Rooke-Matthews (Nephew of Pilot Officer Ernest Clelland)
- Sergeant John Maurice COWLEY
Prisoner of war (n°359 - L6)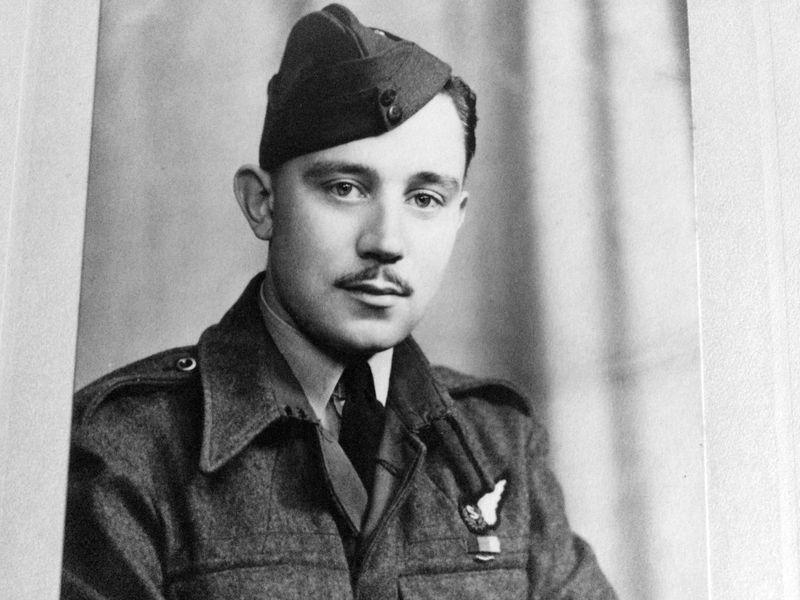 Photo © Carol Sheppard (Daughter of Sgt Maurice "Jack" Cowley)
THE STORY
This bomber belonged to the No. 105 Squadron (Bomber Command) of the RAF and had taken off at 5:28 pm (UK time), from its base in Swanton Morley, for a mission over Düsseldorf.
While the crew of the Blenheim Mk IV T1893 was searching for its target (Düsseldorf), the aircraft was struck by electrical interference that affected the navigation equipment. After Swain "supposedly" bombed Düsseldorf, the navigator headed for 291. The aircraft was flying but, visibly disturbed, had difficulty finding his way around. It became necessary for the crew to bail out. The crew was originally listed as prisoner of war (POW). Sergeant Cowley was arrested almost immediately at a French farm, the F/L. Swain and the P/O. Clelland were captured three days later in the region of Morlaix (Brittany). The F/L. Swain was part of "the great escape" from Stalag Luft III, in March 1944. Re-captured, he was assassinated by the Gestapo on March 31, 1944. His ashes were found later, in the Poznan Old Garrison Cemetery.
FLIGHT LIEUTENANT CYRIL DOUGLAS SWAIN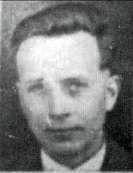 photo : with courtesy of the family of Peter G. Porter - Pop's Progress
The Flight Lieutenant Cyril Douglas SWAIN was born December 15, 1911 in Wem, Shropshire, England. SWAIN had a short-term training period in the RAF in 1935 and was confirmed to the rank of Pilot Officer on probation on February 24, 1936. He qualified as a pilot in August 1936. He became Flying Officer at a date unknown, then Flight Lieutenant on August 27, 1940.
On August 3, 1937, out of fuel in a Hawker Hind, he made an emergency landing in a field at Liverton, near Loftus. At that time, he had 96 flight hours on Hind out of a total of 304 flight hours. He was injured in the eyes in the accident but remained in the RAF. He had some vision problems and was suspended from his pilot duties to become a navigation instructor until his eyesight improved. He passed his navigation exam in October 1937, and later received further training as a pilot. He was then assigned to No. 105 Squadron. He made his first operational flight in the Battle of Britain, but in No. 2 Group, Bomber Command.
On November 28, 1940, he was flying the Bristol Blenheim Mk IV T1893 for a mission to Dusseldorf. The aircraft left Swanton Morley at 5:28 pm, then he bailed out with his crew; they were captured and became prisoners of war. The F/Lt. Cyril D. Swain was part of the group of prisoners of war who escaped from Stalag Luft III in March 1944 (event known as "The great escape"). He was then captured near Gorlitz (Germany) and fell into the hands of the Gestapo, and was last seen alive on March 31, 1944. He was one of the fifty escapees and was murdered by Gestapo officers Lux and Wilhelm Scharpwinkel. The F/Lt. Swain was cremated in Liegnitz and his ashes now rest in Poznan, at the Old Garrison Cemetery, Poland (photo below).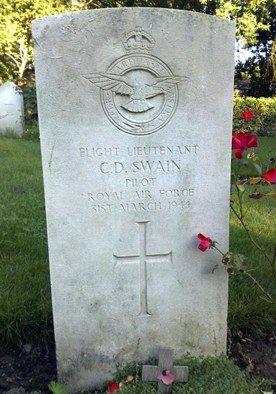 photo : with courtesy of the Wem Civic Society
Thanks to Michel Pieto for his help regharding the AD 22 (mail of Roger Huguen).
Thanks to the forum RafCommands Forums, for its help about the crash dated November 28, (Joss Leclercq, COL BRUGGY)
Thanks to the Wem Civic Society and Peter G. Porter
Sources :
- Battle-Axe Blenheims - No.105 Squadron RAF at War 1940-41 - Scott, Stuart R. Stroud : Sutton Publishing, 1997. p.28
- "La Bretagne dans la Bataille de L'Atlantique". Editions Coop Breizh - Roger Huguen.